Get Free 3D Printer Filament To Review!
Temporarily suspended
---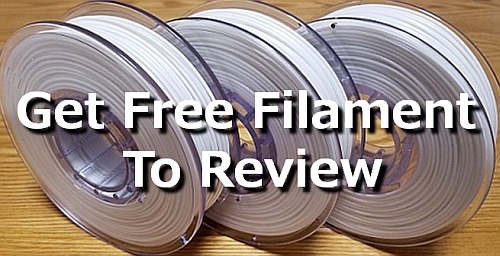 We make Unique Filament.
Create authentic reviews on your website.
Authenticity is important to us. We want your honest opinion.
--- How it works ---
Select filament you like.
Try with your 3D printer.
Post review to your blog or site.
Once you have received your product, you have 4 weeks to post a review on your blog or site.
Send E-mail with your review URL.
* Blog or site only(No SNS. ex. Twitter、Facebook、Instagram)
* Post review whithin 4 weeks of arrival.
Our unique filaments
Application Form